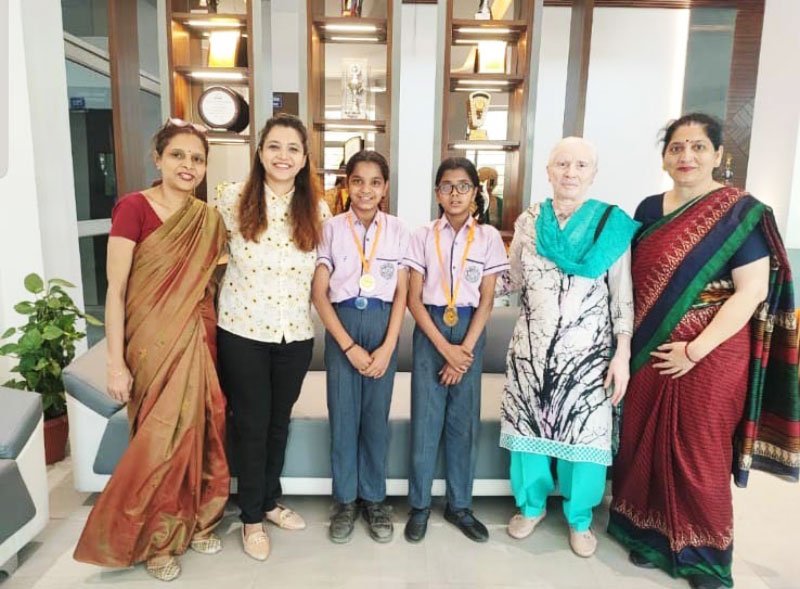 Winning means you are willing to go longer, work harder and give more than anyone else.–VINCE LOMBARDI
With such wonderful preparation, our two young AVNites Himani and Hinakshi of class 7 stepped on the football ground during the Khel Mahakumbh tournament and came out as winners. Both of them played in the under 14 category and their team won 2nd position. These wonderful and energetic players were honoured with cash prizes and track suits.
AVN family congratulates both shining stars and their proud parents on this remarkable achievement. May they bring more laurels and their names gleam like stars forever !!!!